Earlier this month Pluscrates became an affiliate member of Move Assured.
Move Assured are dedicated to matching up people looking for a good quality move with independent removal companies who not only have excellent reputations but who pride themselves in giving top quality personal service at every level of the move.
This policy is in line with our own mission statement: To nurture a passion for exceeding our clients' expectations within mutually rewarding business activities; thereby creating a business culture which is inclusive, supportive, successful and entrepreneurial in style.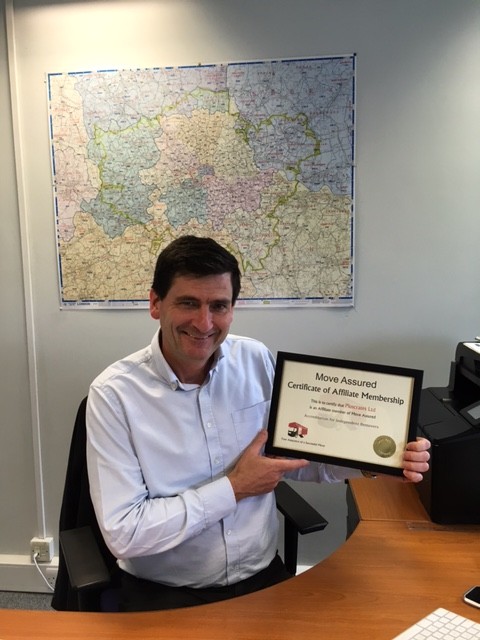 Pluscrates have been members of the BAR for many years and recently we have joined BIFM as a corporate member . Joining Move Assured will give us the ability to work closely with many of the smaller removal companies who are not members of these larger organisations, but who also share in their commitment to providing a high level of service to the removals industry as a whole.
Move Assured are committed to helping those looking to move by providing advice and a comprehensive list removal companies that you can be confident will have your best interests are heart. By choosing one of Move Assured members you are safe in the knowledge that you will be choosing a company who have attained membership of a recognised industry organisation. And if that is not convincing enough, you can view all reviews added by previous clients and even add your own once your move has taken place to ensure that other members of the public are able to make the good decision that you have.
As a removal company, Move Assured can offer invaluable advice on many different aspects of the removals business. You will also have your company details added to the public accessible database where clients can view your services and leave feedback on the service that they have received from you. As a member of Move Assured, you will also be able to offer your customers that extra level of confidence in the fact that you have become  a company who have attained membership of a recognised industry organisation.