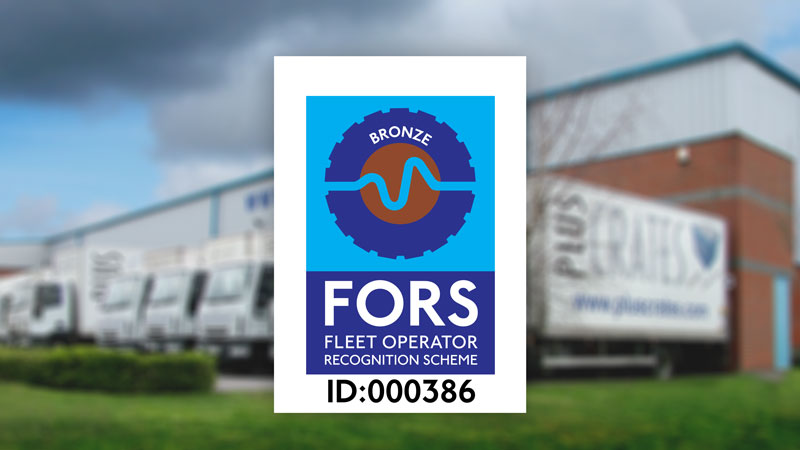 Some of you may have noticed the sneaky addition of the FORS logo at the bottom of our website and to our truck livery.
We are proud to announce that back in August, we gained bronze level FORS accreditation.
For those of you who may not be familiar with the FORS (Fleet Operator Recognition scheme), it is a voluntary, industry-led accreditation scheme encompassing all aspects of road and vehicle safety, fuel efficiency, vehicle emissions and improved operations.
FORS helps fleet operators to measure and monitor performance and alter their operations in order to demonstrate best practice. It is open to operators of vans, lorries, minibusses, coaches and other vehicles, and to the organisations that award contracts to those operators.
FORS will benefit operators who want to:
Improve road safety
Reduce the incidence of fines and other charges
Reduce fuel emissions and enhance fuel efficiency
Gain greater industry intelligence and networking opportunities
Stand out from the crowd
For more information on the FORS scheme and how to become accredited, please visit the website https://www.fors-online.org.uk/cms/
Being FORS accredited is something that has been on our 'wish list' for advancement for some time now and after much work by our operations and transport managers,we were able to gain the bronze level accreditation for our Wembley depot fleet. Even though the accreditation only covers the one depot; the procedures, standards, and checks have of course been rolled out and are being adhered to and maintained across each of our five nationwide depots. The FORS accreditation has helped us to improve customer experience, environmental impacts and fleet maintenance across the whole company and has certainly been worth achieving.
For anyone looking to receive this level of accreditation, my advice to you is to have your paperwork in order. I manage the admin for Pluscrates and even with the volume of paperwork I see each day, I was surprised with how many different documents were needed for each vehicle, driver and standard procedure. Becoming accredited has certainly been an eye-opening process for me and has put us in a great position to go on and achieve some of the other accreditations and awards on our advancement 'wish list'.