Bristol gains FORS accreditation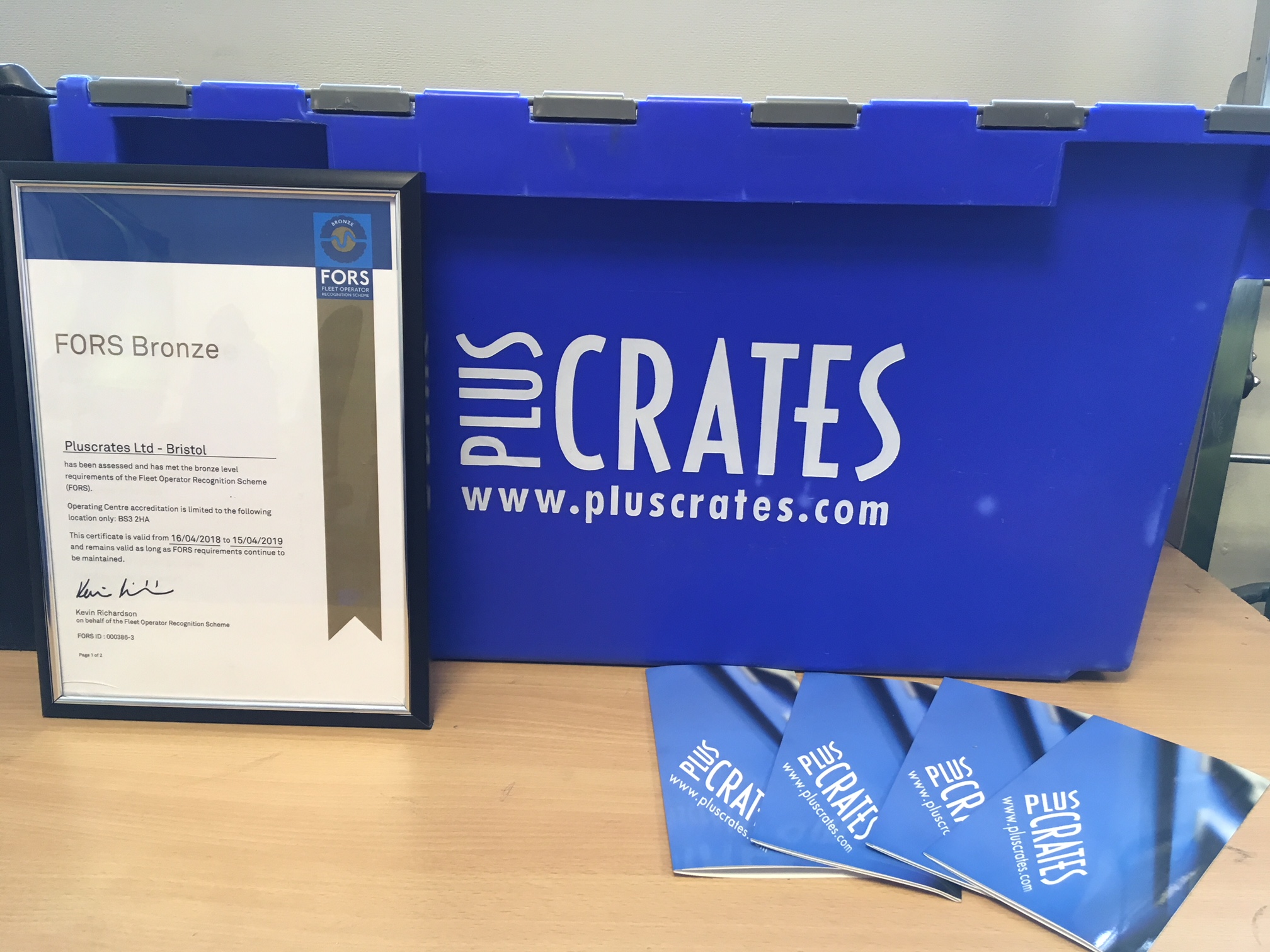 In August 2016 Pluscrates Wembley became FORS accredited at a bronze level.
Our goal was to get all five depots accredited with both FORS and ISO:9001 by the end of 2018 and we are well on our way to doing so.
Earlier this month, our Bristol depot was awarded the FORS bronze award.
Stuart Stansfield National Operations Manager has said " We pride ourselves on our staff and on our fleet of vehicles. This has been recognised by the Fleet operator recognition scheme. Following in the HQ footsteps we will be rolling this out across the country to all depots"
Becoming FORS accredited has been possible due to the great effort put in by staff at all levels of the company, from management to drivers and warehouse staff across the board.  We would like to thank each and every one of them, we feel that this is their achievement to celebrate. We have a great team at Pluscrates and gaining accreditation is just a testament to the quality of staff and the work that they put in on a daily basis.
What is FORS?
For those of you who may not be familiar with the FORS (Fleet Operator Recognition scheme), it is a voluntary, industry-led accreditation scheme encompassing all aspects of road and vehicle safety, fuel efficiency, vehicle emissions and improved operations.
FORS helps fleet operators to measure and monitor performance and alter their operations in order to demonstrate best practice. It is open to operators of vans, lorries, minibuses, coaches and other vehicles, and to the organisations that award contracts to those operators.
FORS will benefit operators who want to:
Improve road safety
Reduce the incidence of fines and other charges
Reduce fuel emissions and enhance fuel efficiency
Gain greater industry intelligence and networking opportunities
Stand out from the crowd
Pluscrates acknowledge the benefits of such accreditation. Not only does it offer a structured way to keep staff training on track, and up to date with all new legislation, it also puts emphasis on driver, pedestrian and cycle safety, something which should be a top priority for any fleet based company operating in any major city in the UK.
Check back in a few months for more news on how we are progressing with our goal to get all five depots accredited by the end of the year.