Next-day delivery as standard*
crate hire from 45p per week*
Timed Deliveries Available
Timed Deliveries Available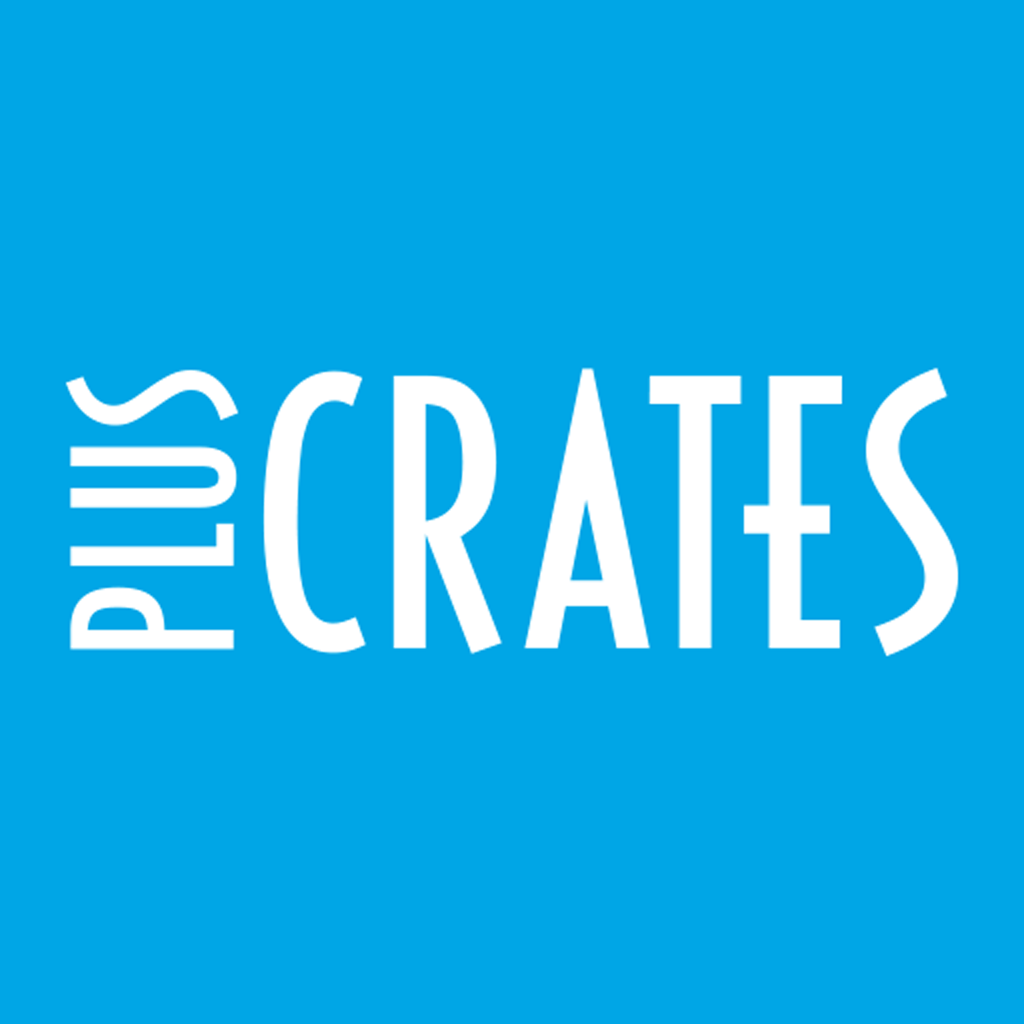 Welcome to Pluscrates
Pluscrates is the largest independent crate hire company in the UK. With over 40 years of combined experience in the crate rental market, we put our expertise into providing the best rental solution for your crate requirements. We offer a range of high-quality products for both the domestic and commercial markets – so if you need crates for moving house, office, or entire buildings we can help. We supply both crates and packaging from one of our five national depots direct to our customers. Depots: London, Bristol, Manchester, Birmingham and Livingston in Scotland. We pride ourselves on the fact that we offer a premium service at all levels. If you need to rent a crate, you should rent a crate from us!
If you would like to hire crates then click here to go to our online shop. If you need any help then don't hesitate to get in touch.
Crate Hire. Made for Moving.
100% ULEZ Fleet
Our entire fleet of vehicles is ULEZ compliant. A Breath of fresh air for Crate Hire from Pluscrates
Porterage Included with Delivery*
We Deliver to your office, not just the loading bay!
Tail Lifts
Our fleet have tail lifts, ideal for delivery in Crate Hire from Pluscrates where space is limited

Range of Crates
L1C "personal crate"
The L1C lidded crate is the smallest product Pluscrates supply and is often referred to as a 'locker crate', ideal for moving personal belongings safely and securely; commonly used in the relocation of hot-desking environments. The L1C is a heavy duty plastic crate featuring integrated lifting handles and interlocking lid. Designed to store or move items that are A4 or smaller in size. eg. paper, brochures, magazines. For added security use our security seals.
---
L3C "Standard crate"
The L3C crate or 'standard crate' as it's often referred is our most popular crate and is the standard crate within the removal industry for easily moving home or office.
The L3C crate is a lidded office removal crate that nests and is stackable with lids in the closed position. Designed to work with the A3 crate and retain complete compatibility with the relocation industry's standard specifications in size and strength. The L3 is also widely used in retail distribution and automotive logistics.
The L3C hire crate is made from heavy-duty plastic featuring integrated lifting handles and interlocking lid. Designed to store or move your items safely and securely due to it's strong, robust and also weatherproof construction. For added security use our crate security seals. Simply a great crate.
---
IT3 Computer Crate
The IT3 computer crate nests and is stackable with lids in the closed position. Specifically designed for the safe transit of individual flat screen desktop PC systems, the IT3 computer crate is widely used in commercial relocation with specialist use in lean production.
---
L2C "Stair crate"
The L2C is slightly smaller than the "standard lidded crate" (the L3C). Our medium L2C crate or "stair crate" is a compact lidded moving container perfect for easier handling on stairs. This is the most popular moving crate for home moves especially with many stairs.
The L2C hire crate is a heavy duty plastic crate featuring integrated lifting handles and interlocking lid. Designed to store or move items safely and securely while also being narrow enough to use easily on stairs. Security seals can be used when added security is necessary.
The L2C lidded office removal crate or 'Stair Crate' nests and is stackable with lids in the closed position. The L2C crate is also widely used in retail distribution and automotive logistics.
---
L6C Metre-long Crate
The L6C metre long plastic lidded packing crate from Pluscrates is designed specifically for relocating libraries or large lateral filing systems. The metre-long design is the same width as the standard library shelf for simple, easy and straightforward moves. It can, of course, be used to move any larger items that may not fit in the smaller crates. The L6C hire crate is a heavy duty plastic crate featuring integrated lifting handles and interlocking lid. This is a great choice for bulk storage and easy moving of valuable books or files. For added security with sensitive files or valuables use our crate security seals.
---
IT6 Computer/Server Crate
The IT6 computer crate nests and is stackable with lids in the closed position. Originally designed for the safe transit of individual large monitor desktop PC systems the IT6 continues to be widely used in commercial relocation.
---
Crates Advanced
One crate is very much like another; unless the crate you hire is supplied manufactured by Advanced Crates or rented to you by Pluscrates. Whenever you need to hire a crate for your own use or rent a crate to a client make sure that it has been built and supplied by a quality company and it is not just another plastic box. At our crate rental and hire company, we only buy our crates and boxes from Advanced Crates advancedcrates.com and that is why we can be sure that each and every moving crate and plastic container we supply has been built with care and quality in mind.
Crate hire for moving home, office or storage
Whether you are reorganising an office, moving premises, need crates for moving house or simply looking to store office contents in safe returnable transit packaging (RTP) we can make sure that the plastic boxes and containers rented to you are exactly the right boxes or containers that you need to properly pack your office contents. We will only rent or hire the precise totes, plastic boxes and containers you need to properly pack your crates whether you are packing valuable electronics, IT equipment, files, books or general documents. We offer a complete transport crate delivery service placing the crates you hire to the building and floor specified by you.
Quality Crate Hire, Quality Materials, Quality Service
Our crates are made from high-quality materials and clearly marked with our logo, making them easy to identify in an office or in a storage facility. We are proud to provide crates that come to you clean and fit for purpose. We take environmental stewardship very seriously and so we clean all of our crates without flushing away harmful chemicals in a wash process. If you wish to buy crates or plastic containers rather than renting crates we can supply these manufactured from recycled material and manufactured in the colour black. For more information on the supply of crates manufactured in re-cycled plastic material contact us.
Storage crates, moving crates, packing crates… Is there a difference? Well not really! It is just what you are going to utilise them for. Our crates are perfect for long-term storage. Their heavy duty plastic construction and weather-proof design make them ideal for use in self-storage. They are better suited to stacking than cardboard boxes and won't crumple if they get a bit damp.
Pluscrates offer a comprehensive selection of plastic removal crates in a range of types and sizes to make your move simple, effortless and easy. Whether you are moving offices as part of a commercial relocation or moving home. From the smallest L1C 'personal crate' to metre long (library shelf width for moving books a whole shelf at a time) and 'computer crates' (and server crates) – we have an ideal solution. Our elegantly designed and manufactured crates are made to industry specification with interlocking lids and sturdy construction for stacking.
Specialist Equipment
From our metre-long crates perfect for library shelves and filing cabinet moves to our roll-cages and sack-trucks – we have the packing crates and manual handling equipment to make your move or relocation a breeze.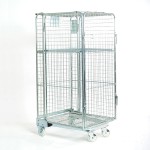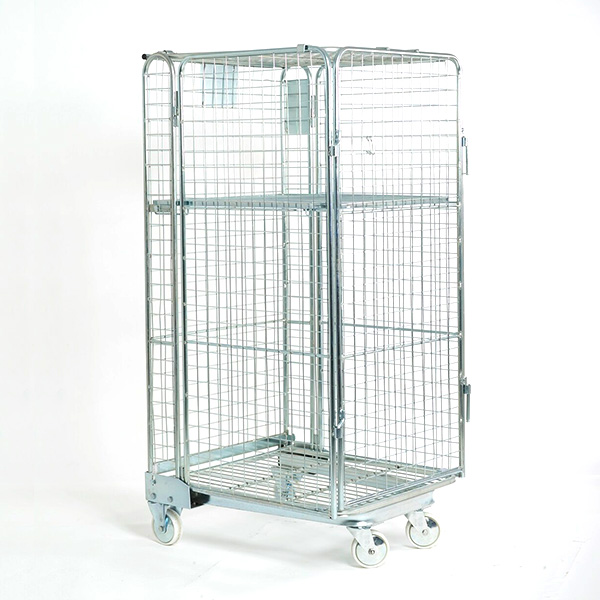 The Security Roll-Cage is an A-frame cage with a single internal shelf providing two loading surfaces. It has a variety of uses, including storing and moving crates when full.
The cage has a roof and is fully lockable, which means that the contents can be securely stored. Use our numbered security seals when CoC (chain of custody) is vital to your project. Roll Cage Hire
We even stock the library trolley for hire or purchase in our online store. The Library trolley has six, metre-long, shelves – three shelves per side and is therefore capable of moving 6 metres of books or files in one go. Manufactured by Samson, our robust library trolly also features rubber covered wheels.
The NSK or non-slip skate features a rubberised top so that crates won't slip off while being moved.
The skate or dolly as it's sometimes referred is great for moving crates around the office and also for the safe movement of desks and other furniture that are too bulky to carry. The design of the skate means you can easily use more than one to move larger items.
The SBR or sack barrow is a heavy-duty metal construction sack barrow (AKA Sack Truck) for moving stacked full or empty and nested crates around. Rubber wheels for ease of use and to protect floors. Sack Barrow hire.
Delivery and Collection. Direct to You.
Our UK depots; London (Wembley), Birmingham, Bristol, Manchester, Livingston – mean we can offer delivery and collection next day as standard (When ordered before the cut-off) and we can even manage emergency deliveries same day if needed (for an extra fee).
As standard we deliver to you, however, you are also welcome to collect from our depots. Bear in mind that we will need to have taken payment either over the phone or online before you collect your crates, as the crates will need to be prepared for you in advance. The areas we deliver to are listed below:
Cities in England
Bath, Birmingham, Bradford, Brighton and Hove, Bristol, Cambridge, Canterbury, Carlisle, Chester, Chichester, Coventry, Derby, Durham, Ely, Exeter, Gloucester, Hereford, Kingston upon Hull, Lancaster, Leeds, Leicester, Lichfield, Lincoln, Liverpool, City of London, Manchester, Newcastle upon Tyne, Norwich, Nottingham, Oxford, Peterborough, Plymouth, Portsmouth, Preston, Ripon, Salford, Salisbury, Sheffield, Southampton, St Albans, Stoke-on-Trent, Sunderland, Truro, Wakefield, Wells, Westminster, Winchester, Wolverhampton, Worcester
Cities in Scotland
Aberdeen, Dundee, Edinburgh, Glasgow, Inverness, Perth, Stirling
Cities in Wales
Bangor, Cardiff, Newport, St Davids, Swansea
As the biggest city in the UK, a lot of the work we do is based in and around London. We supply rental crates to the whole of London for office relocation, library moves, house moves, distribution, logistics, universities, schools, retail and everything in between. We deliver to Central London, West London, East London and South London which includes the London boroughs; Barking and Dagenham, Barnet, Bexley, Brent, Bromley, Camden, City of London, City of Westminster, Croydon, Ealing, Enfield, Greenwich, Hackney, Hammersmith and Fulham, Haringey, Harrow, Havering, Hillingdon, Hounslow, Islington, Kensington and Chelsea, Kingston-Upon-Thames, Lambeth, Lewisham, Merton, Newham, Redbridge, Richmond-upon-Thames, Southwark, Sutton, Tower Hamlets, Waltham Forest, Wandsworth.
Counties in England:
Bedfordshire, Berkshire,Buckinghamshire, Cambridgeshire, Cheshire, Cornwall*, Cumbria, (Cumberland)Derbyshire, Devon, Dorset, Durham, Essex, Gloucestershire, Hampshire, Hertfordshire, Huntingdonshire, Kent, Lancashire, Leicestershire, Lincolnshire, Middlesex, Norfolk, Northamptonshire, Northumberland, Nottinghamshire, Oxfordshire, Rutland, Shropshire, Somerset,Staffordshire, Suffolk, Surrey, Sussex, Warwickshire, Westmoreland, Wiltshire, Worcestershire, Yorkshire.
Counties in Scotland:
Aberdeenshire, Angus/Forfarshire, Argyllshire, Ayrshire, Banffshire, Berwickshire, Buteshire, Cromartyshire, Caithness, Clackmannanshire, Dumfriesshire, Dunbartonshire/Dumbartonshire, East Lothian/Haddingtonshire, Fife, Inverness-shire, Kincardineshire, Kinross-shire, Kirkcudbrightshire, Lanarkshire, Midlothian/Edinburghshire, Morayshire, Nairnshire, Orkney, Peeblesshire, Perthshire, Renfrewshire, Ross-shire, Selkirkshire, Shetland, Stirlingshire, Sutherland, West Lothian/Linlithgowshire, Wigtownshire
If you would like to rent crates for moving house, office, for storage, or commercial relocation – we are here to help! If you need any more information that is not covered, then please get in touch and we will try to help.