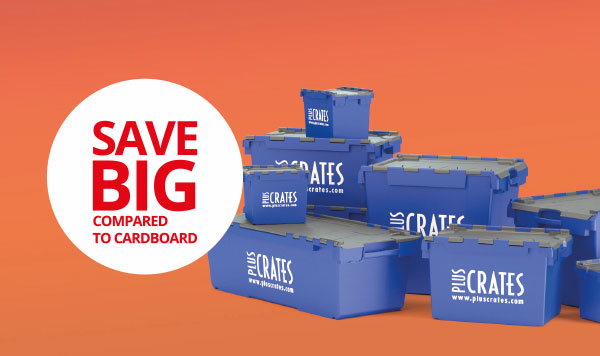 Returnable Transit Packaging – RTP
In today's business world it is becoming more and more important for companies to be more environmentally aware and conscious in the way they source, use and dispose of their products.
Crates and totes are a more environmentally friendly alternative to cardboard boxes. Cardboard boxes can only be used once safely. The box is destroyed once opened and cannot be reused. This one-trip packaging.
Crates and totes fall into the category of 'Returnable/Reusable Transit Packaging' or RTP. Returnable Transit Packaging that they can be used hundreds, if not thousands of times and for many many uses before they start to show wear and tear.
Unlike cardboard, our crates/totes are not affected by water damage and last much much longer than cardboard boxes. They can also be washed and cleaned between each use, unlike cardboard.
Saving money while being green.
Talk to us to see how we can save you money while reducing your reliance on non-reusable packaging. We can usually save you up to 50% compared to cardboard.


More Robust, Protective and Secure.
Crates vs cardboard. Crates are more secure than cardboard boxes; the lids can be securely fastened using security seals or padlocks for one. Great for the chain of custody (CoC) and loss prevention. But they are also stronger, more robust and waterproof, which is great for everything! Imagine storing cardboard boxes in a garage that floods. Crates could handle it; cardboard can't.