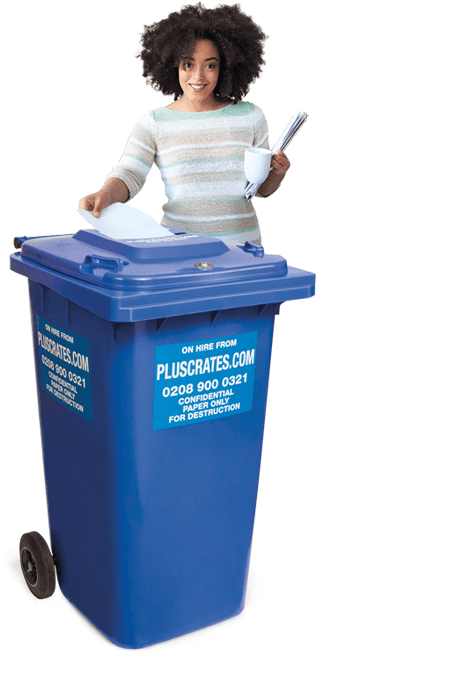 Secure Shredding Service & Shredding Bin Hire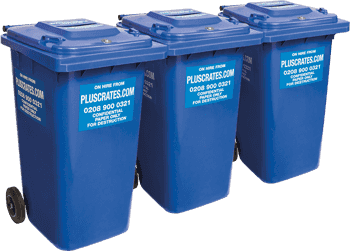 Since The Hill Company purchased the Pluscrates brand, we can offer the first-class shredding services provided by
The Shredding Company
, which is an industry-leading secure shredding provider.
The Shredding Company offers a confidential shredding service that is both simple and secure. The shredding service adheres to the strict standards outlined in BS EN15713, ensuring that your documents and media are destroyed in a manner that meets the highest levels of security. Once the shredding process is complete, we will provide a comprehensive certificate of destruction for your records. We offer the flexibility of providing sacks or consoles for you to fill. Alternatively, we can collect your items if you already have boxes or sacks that require secure destruction. Whatever your requirements, you can rely on us to provide a trustworthy and professional shredding service.
Moving offices is an ideal opportunity to clear out old files and documents. However, all businesses have a legal obligation to dispose of documents containing personal information and confidential data separately from normal waste. The Data Protection Act 1998 states that these must be kept secure and destroyed safely with a full audit trail. From May 2018 the new GDPR (General Data Protection Regulation) have fines of up to 4% of annual turnover or up to €20m for non-compliance.
"All shredded paper is 100% recycled."
PLUSCRATES SECURE SHREDDING BIN HIRE
Pluscrates provides you with an easy and simple solution with its secure shredding bins. We deliver directly to offices, free of charge, our 240-litre securely locked shredding bins for all confidential paper documents. These can be strategically placed throughout the offices for easy use by staff. Our uniformed, security vetted staff with ID badges collect the locked, barcoded, secure shredding bins, issuing you with a receipt of the unique bin barcode(s), date and time of collection and our satellite tracked vehicles deliver these to our high-security CCTV managed secure off-site shredding centre. Our drivers do not have keys for the bins. The bins are then opened by the site centre staff and are shredded and destroyed to BS EN 15713:2009 security shredding standard and BS7858 standard for the security screening of individuals, where all employees have 10-year history security checks. A certificate of destruction is issued to you for each shred – your guarantee that our processes meet the strictest of security standards with an end to end traceable process. All shredded paper is 100% recycled. It is grad- ed, taken to a paper mill where it is pulped, dried, pressed and wound, to be made into tissues. Customers are encouraged to retain secure shredding bins after their move for them to continue to meet the legal requirements for confidential document destruction. A regular collection and replacement service fee is made, plus small monthly hire charge.
For more information about our secure shredding service, please call 0208 900 0321 or email info@pluscrates.com
Click the button below to go to our contact form.
Quick Quote Form
If you would like a quote for our secure shredding and confidential waste destruction services, then please fill out this form. If you require bins to multiple locations, then don't hesitate to get in touch via email or phone.